Le Cube au Carré, Drogenbos
Matrice d'Esquisses.
Octobre 2008 through january 2009
After the very nice launch of the exhibition in Verviers, here we are in the modernist spaces of Museum Felix de Boeck in Drogenbos.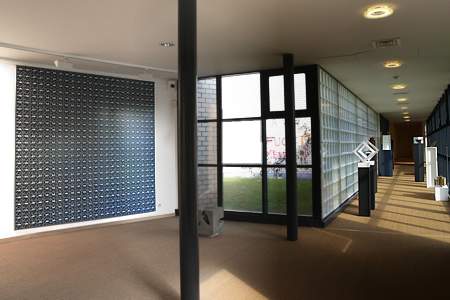 576 Encounters of 'Edith Piaf' and 'Miles Davis'.
Argentic print on alu, 244x244cm.
Here again ma participation is an Array of Sketches, i. e. a group of digital sketches prior to the realisation on canvas of one Travel and Encounter.
The canvas itself is here present under the species of a kindergarten blocks game provided by the organisation for educational purposes.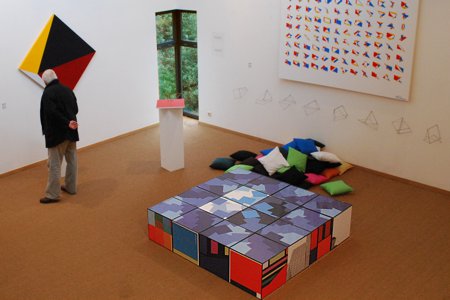 Organisation : Les Amis du Musée de Verviers, Bob Van Der Auwera.
Pratical information :
invitation
www.museumfelixdeboeck.be
Publication : a 216 pages catalog, 15 euros.